The savior against hair loss
Hair loss can be a difficult and painful problem for many people, but it doesn't have to be. ReGrow is our Hair Loss Preventive Product, designed to nourish the scalp, promote healthy growth, and reduce hair loss. ReGrow contains ingredients like Ginger, Vitamin B6 and other nutrients that nourish the scalp, stimulate hair growth, and reduce the risk of hair loss. It also contains special herbs that reduce the risk of hair loss, keeping your hair strong and full.
So you never have to be insecure about your hair again and shine every day!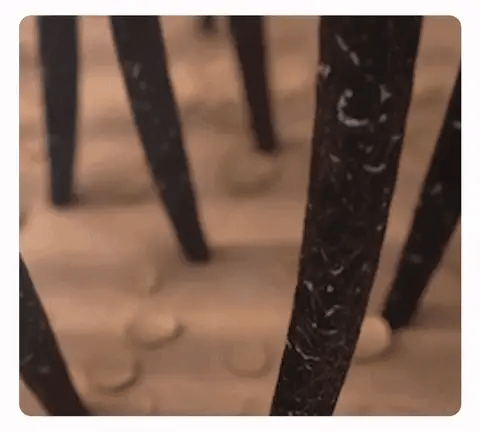 Get rid of bald spots and thicker and enjoy fuller hair without expensive surgery!
This fine shampoo bar is specially formulated with a comprehensive, fast-acting organic ingredient such as ginger, which rejuvenates hair growth and strengthens all strands. It effectively removes toxins, grimes and other impurities from the scalp to prevent buildup that clogs follicles and causes hair loss.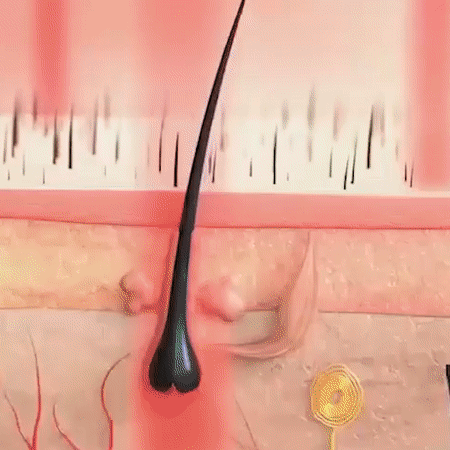 Benefits
✔ No painful and expensive surgery - Think about hair implants? Forget it! This shampoo bar works just as well, if not better, naturally. If you don't believe us, check the reviews below!
✔ Save money - Do you pay so much for hair products that it hurts? Or do you think about a costly hair operation? piece of advice: try this shampoo bar first. It is the cheapest solution for healthy, natural hair growth!
✔ Stimulates hair growth - The shampoo bar provides healthy, longer and faster growth and regrowth to camouflage hair loss and prevent the production of short, brittle strands or future damage.
✔ Long-lasting hydration and moisturization - Keeps hair perfectly nourished, elastic, and soft at all times and in all weather conditions.
✔ 100% natural ingredients - Ginger Extract - Promotes natural hair growth by improving blood flow to the scalp, stimulating and strengthening each hair follicle and root. Camellia Oil - Helps to restore damaged hair and improves the overall health of hair and scalp. Aloe Vera - Works as a thickener and is traditionally used to treat baldness and thinning hair.
What do our customers say?
⭐⭐⭐⭐⭐
I've been losing a lot of hair but this shampoo bar works. I can't stop using it...I've been using it for almost 8 weeks now and now the hair on my bald spot is growing back. It looks thick and full! I highly recommend it 100%!!! I also thought it would smell like the strong ginger oil that I'm used to but surprisingly it doesn't.
- Jamie B.
⭐⭐⭐⭐⭐
Absolutely works for me! I've been struggling with my thinning and falling out hair and have tried a few things like hair serum but without anything successfully working. Until I saw this product and decided to give it a try. I saw new growth quickly and after 8 weeks it was already working! I love the products! Really useful in growing hair and mine is fuller as a result of this product. Would recommend it to others!!!
- Nick H.
Product information:
Net content: 60 (g/ml)
Fragrance type: Ginger


Recommended to Use with ReGrow Fallopia multiflora for better results of shine hair.